Hot sale! hydraulic warehouse cargo lift for lifting goods
Product Description

Hot sale! hydraulic warehouse cargo lift for lifting goods
cargo lift introduction:
Hatchway type lift platform is based on the basic barrier-free lift, but better than that. 
It includes three parts lift platform, driving wall, seal type hatchway; driving wall 
contains vertical guide rail and driving mechanism.
The equipment has its own unique hydraulic drive system, the vertical platform 
which connected by platform and hatchway, 
running fast and stable, and this product also with the characters of high safety, 
simple installation, small floor space and don't need pit.
Hatchway type lift platform is an ideal plan for barrier-free path to solve the problem 
of big gaps between each storey in the building.
It is extensively used in hospital,
small office building, apartment building for the Old and so on public architectures.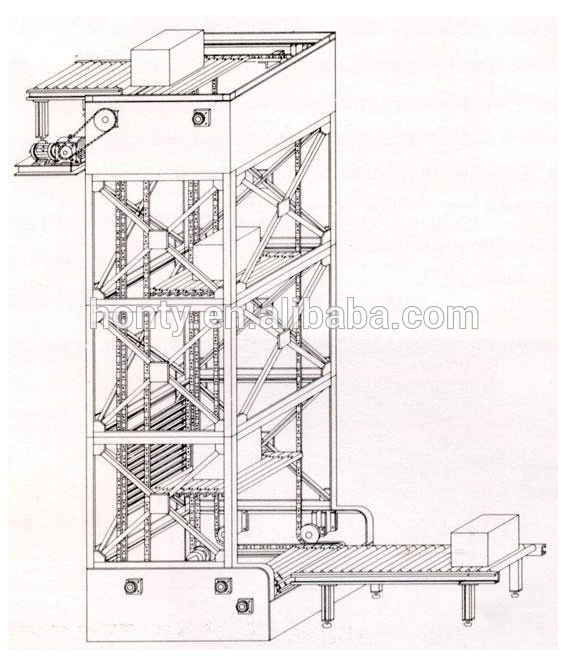 cargo lift technology parameter:
Goes in and out way: 90°or180°
Control electrical power:24V/DC 
Motor power:1.5KW,24V/DC or 2.2KW,220V/AC
Storage battery supply electricity: (only supply DC) 24V/DC,30A/H
Electric source:220V/50HZ/25A, 
Driving system: fluid power drive(hydraulic)
Running way: jogging control or automatic
Installation way: no pit installation, directed fix on the concrete.
External controlling setting: external calling boxes settled on the top and down floor 
of the equipment which close to the wall, also you can choose to use remote control.
Manual: when manual hydraulic valve open, lift base plate can go down by hand.
cargo lift model
| | | | | | |
| --- | --- | --- | --- | --- | --- |
| Model | Load | Platform size | Lifting height | Pit depth | Dimension |
| HT3-2.4 | 3T | 2.0*2.0M | 2.4M | 300 MM | 2.0*2.0*0.63M |
| HT2-5 | 2T | 2.1*1.2M | 5.0M | 200 MM | 2.1*1.2*0.87M |
| HT1-4.5 | 1T | 2.1*1.5M | 4.5M | 200 MM | 2.1*1.5*0.80M |
| HT 5-6.5 | 5T | 2.2*1.6M | 6.5M | 300 MM | 2.2*1.6*1.28M |